Evelyn

Diamond & Emerald Ring
✨ We keep some sizes in stock. If your size is not immediately available a member of our team will be in touch after completing checkout ✨
Description

Specifications
Claw set eternity ring with round cut emeralds and sparkling round brilliant cut diamonds set in 18ct yellow gold and a platinum head. The total diamond weight is 0.32ct and the total emerald weight is 0.47ct.
Here are some gift ideas...
A special birthday gift for someone born in May. The May birthstone is Emerald, a precious gem known for its rich green colour, Emerald was one of Cleopatra's favourite precious gems. Emerald symbolises wisdom growth and patience for anyone with a birthday in May.
A Diamond Eternity Ring is a special gift in a couple's relationship, it can be given for the birth of a first child or to mark a milestone anniversary. Eternity Rings are a band with diamonds of similar size and shape, which can be worn beside an engagement and wedding ring set, or on its own on the right hand - it all comes down to the individual's preference!
Shape:
Metal:
Colour:
Clarity:
Carat Weight:
Certification:
Need some help?
Contact us.
Engagement Ring Quiz
Ring search made easy. Dive in and let's discover the ring styles that truly resonate with you.
START QUIZ
ONLINE & IN STORE CONSULTATIONS
Expert advice is just a click away. Schedule your free consultation in-store or online
With a team of diamond advisors and gemmologists at your disposal, why not explore our diamonds and ring designs with help of an expert, dedicated to finding you the perfect ring.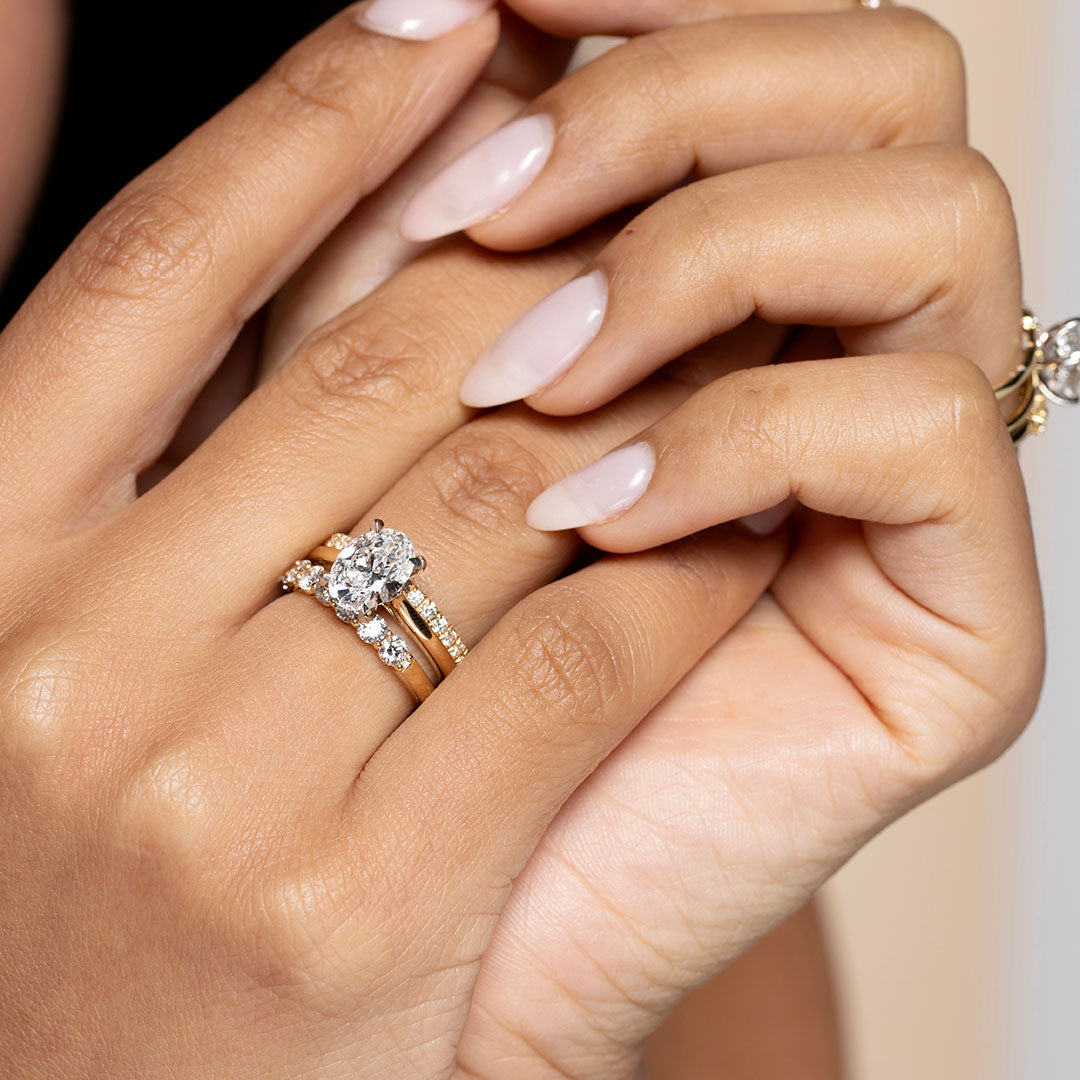 Engagement Ring Quiz
It's a simple, enjoyable way to pinpoint the ring styles that truly resonate with you. So, why wait?
Dive in and let's discover that dream ring together.
Care for Your Ring
We are here to provide you with a lifetime of care for your beautiful diamond ring. If you ever need advice or just a check up to make sure your ring is in its best possible condition we are always here and happy to help in
Free Sizing Service
We offer a free sizing service. Our experts will measure your finger in store with great precision; once we have your size our goldsmith can adjust the ring accordingly.
Free Cleaning Service
Our ultra-sonic cleaner is always on and ready to clean your ring whenever you call into see us. Your diamonds will always sparkle as much as the day you got them, once they are kept clean. We want you to enjoy the beautiful sparkle of your ring for a lifetime. Come into us at least once a year (or as often as you like) to have your ring professionally cleaned. When we clean your ring we will check the setting to make sure everything is ok. If we feel a stone has become loose or you could benefit from a professional polish and plating we will advise you. You will have peace of mind that we have your best interests at heart.
Rhodium Plating and Polish
We can provide a professional rhodium plating and polishing service. Our skilled polisher removes any marks, scratches and scuffs that build up over time bringing it up to a highly polished finished. He will then electro-plate the precious white metal rhodium over your white gold or platinum mount that will give it the bright white shine that your ring had the day you bought it. We recommend that you avail of this service every two to three years.
Absolutely thrilled with the engagement ring I purchased! The team at Gears were so patient and knowledgeable, guiding me to the perfect choice. My partner is in love with it, and I couldn't be happier.
- Liam & Sophia